Vegetal Ivory
This Ecuadorian business was named after a palm tree nut called Tagua, which grows in the Ecuadorian sub-tropics at 5.600 feet above sea level. This nut is the main raw material used by Taguarte in the creation of their beautiful jewelry due to its unique characteristics and incredible resemblance to elephant ivory. There is no environmental impact in the use of Tagua; it's collected once it naturally falls to the ground and colored with natural dyes.
Passion for Tagua
Taguarte was established about sixteen years ago when its owner, the Ecuadorian artist Patricia Morales Celi, discovered the uniqueness of this material. Soon after she fell in love with Tagua.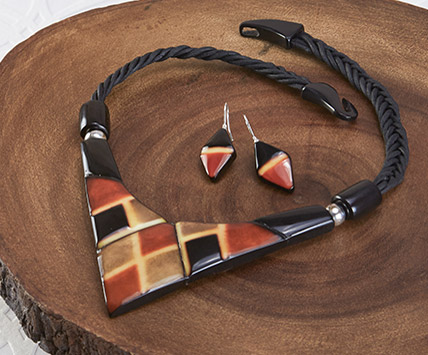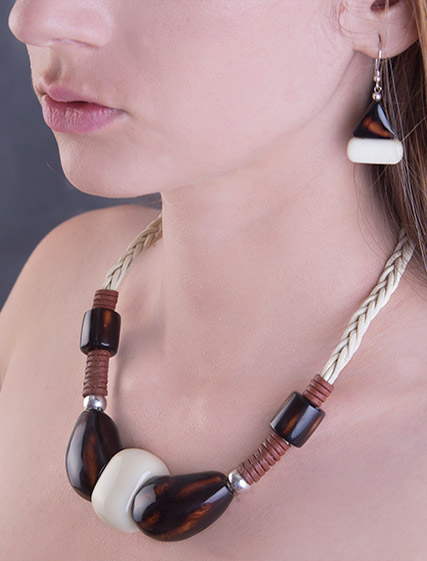 Since then this natural material became her main source of inspiration. Her designs have traveled to many different countries in the world, which speaks of their high quality and style.
The making of organic jewelry
Taguarte seeks to lessen its impact on the environment. In addition to Tagua, this business crafts their fine jewelry with other natural materials, among them leather and horsehair. The final result of this process is a fine collection of ecological necklaces, earrings and bracelets.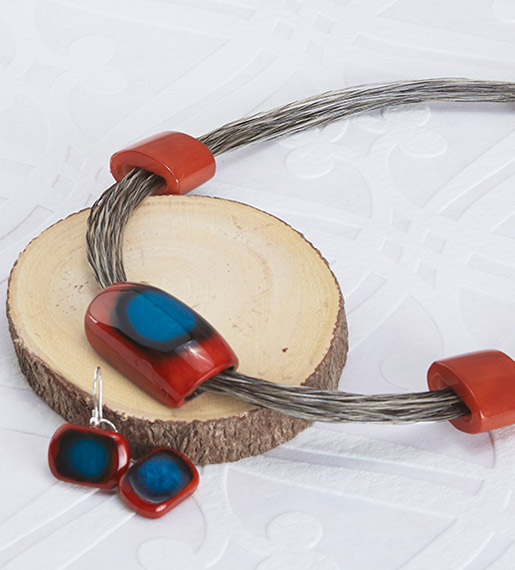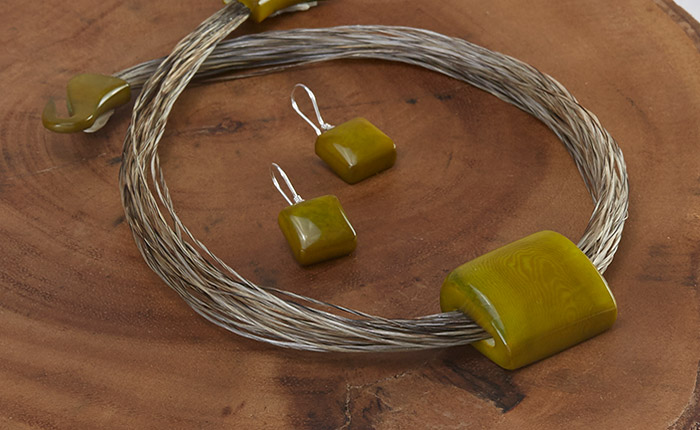 Community support
Every piece of jewelry crafted by Taguarte is inspired not only in the incredible natural beauty of Ecuador but also in its talented people. Under a fair trade framework, Taguarte works hand in hand with small associations of artisans to obtain the natural materials used in their designs.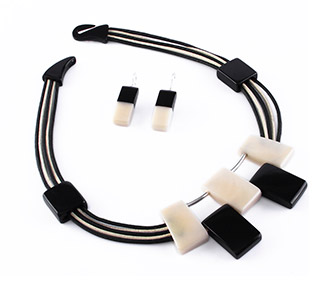 This way Taguarte honors the hard work of dozens of communities that look forward the preservation of their natural environment and their cultural heritage.