Love is the best feeling and these Ecuadorian premium products are its best combination.
Valentines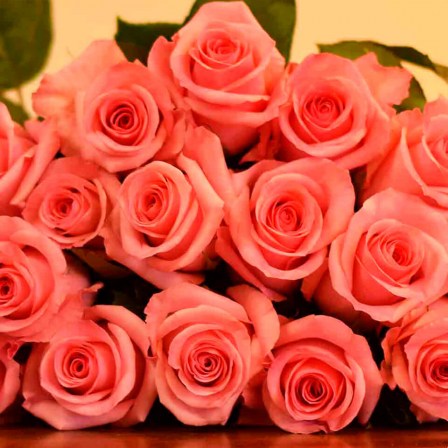 Opala Roses
Elegant medium opening roses. Their size varies between 40-50cm. They can last in a flower vase for up to two weeks.
How to place an order?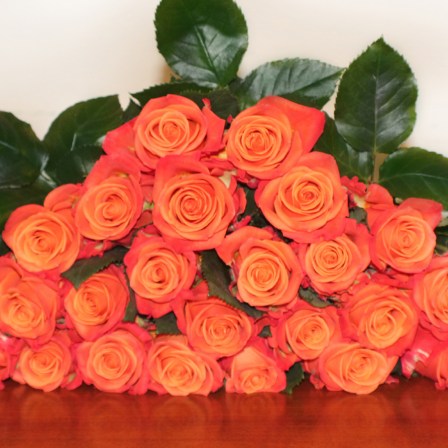 Orange Crush Roses
Gorgeous roses of vibrant coral tones. These roses are a token of enthusiasm and optimism. Use them in the decoration of celebratory events to energize the environment.
How to place an order?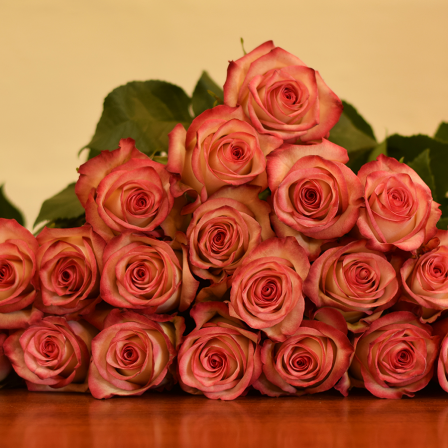 Paloma Roses
Bicolor roses of creamy and cherry tones. These unique roses represent the beauty and perfection of love and gratitude. Add a bunch of these unique flowers to arrangements meant to celebrate Mother's Day, Christmas, Thanksgiving, anniversaries and more.
How to place an order?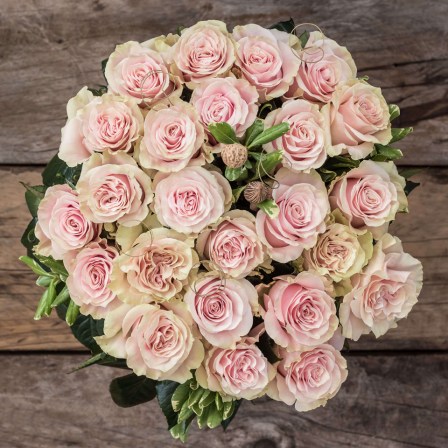 Peaceful Energy
This delicate bouquet of pink roses evokes the youthful and vibrant energy of the spring. The fusion of the passion of red with the purity of white results in a bouquet ideal for romance.
Fillers may vary depending on availability.
Size Chart
Size Chart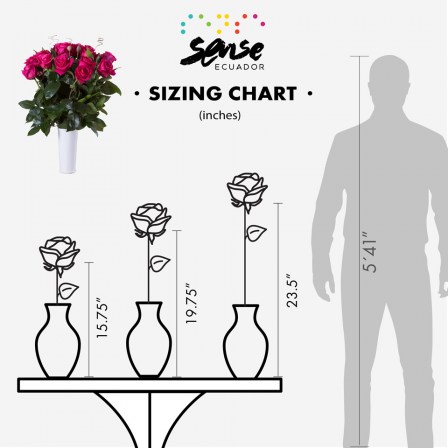 How to place an order?