Hoja Verde Flowers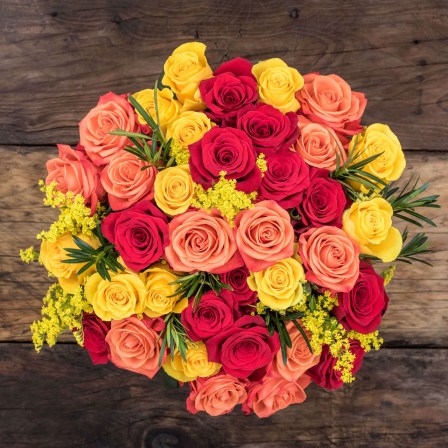 Summer Vibe
This effervescent bouquet captures the summer glimmer in its tones. Its energetic vibe is perfect for expressing joy and hope during times of celebration or just as a gesture of care.
Fillers may vary depending on availability.
Size Chart
Size Chart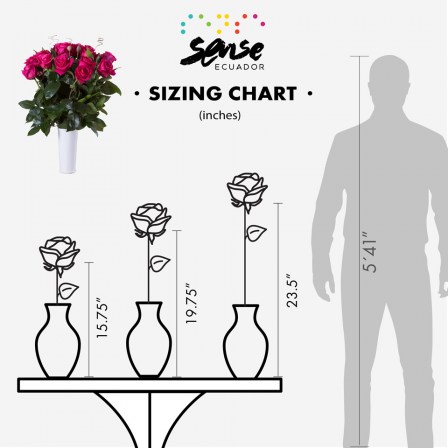 Would you like to add a vase? Fits perfect for 24 stems.
How to place an order?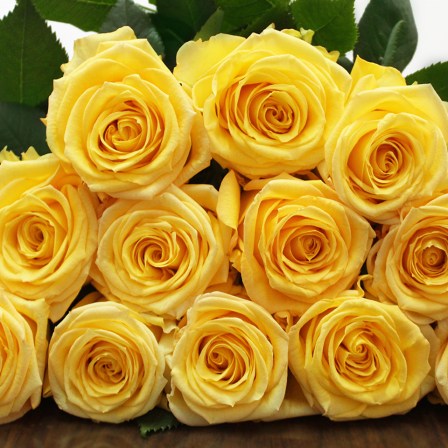 Super sun Roses
Dazzling yellow roses. These Ecuadorian roses are delicate and represent a beautiful way of expressing your feelings.
How to place an order?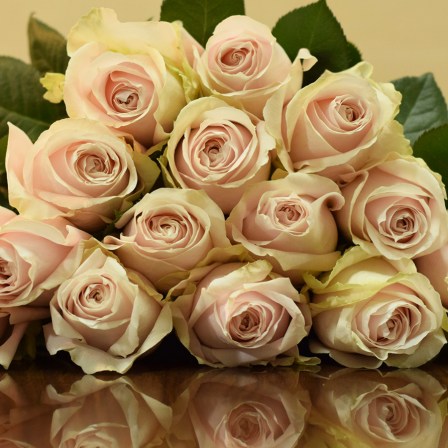 Sweet Avalanche Roses
Premium roses of pink tones with hints of green. The gorgeous color of these roses evokes the youthful and vibrant energy of the spring. They are ideal for sweet sixteen celebrations, proms and other "coming of age" ceremonies.
How to place an order?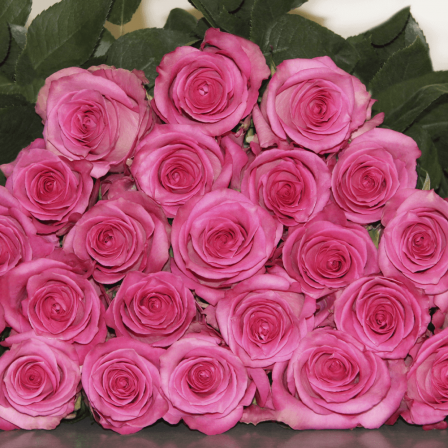 Sweet Memory Roses
The color and textures of these roses will evoke harmony and will refreshes the spirit.
How to place an order?