In order to reach our commitment with social responsibility we have decided to partner up with World Vision, an NGO that fights for a better future. Its program "La Violeta" helps young people who are in high situations of vulnerability in the province of Imbabura, Ecuador. We share their wish of a society built in justice; pulling up the roots of poverty and planting the seeds of change.
You can also be part of this initiative.
With your purchase you will be donating
10% to La Violeta Program.
ABOUT WORLD VISION
World Vision is a Christian humanitarian organization working to help communities lift themselves out of poverty. They are called to serve the people in great need around the world, to relieve their suffering and to promote the transformation of their condition of life. World Vision stands in solidarity in a common search for justice and seeks to understand the situation of the poor, working alongside them toward fullness of life.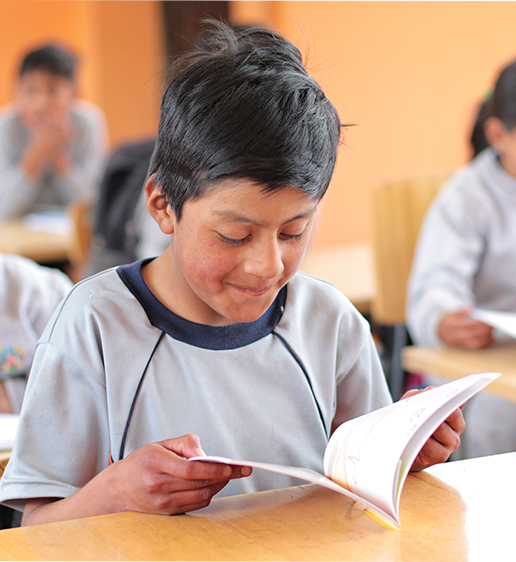 La Violeta Program
This project aims to contribute the development of skills and provide knowledge to highly vulnerable young people belonging to indigenous communities in the province of Imbabura. With the appropriate tools, these human beings can effectively exercise the task of becoming agents of change in their local contexts, generating and executing initiatives that transform the reality of their communities.
The development of skills and knowledge is based on offering young high school graduates in poverty or extreme poverty, intensive pre-university education under the modality of boarding school. Classes that take place in the facilities of the Training Center "La Violeta", belonging to World Vision Ecuador, located in the city of Ibarra.
This way, they have the opportunity to academically prepare themselves in order to achieve the score required by the Ecuadorian government to enter a higher education institution and go in post of their dreams of becoming professionals.
Finally, the project provides intercultural spaces of mutual transformation among different social actors like external partners, local government, young adults and community leaders, exchanging and transferring knowledge to learn through fairs and training workshops. This way they participate in the dialogue and the construction of a more just and secure society.