Wholesaler and distributor of Premium Bulk Chocolate from Ecuador
Why pay more?
6 months SUBSCRIPTION PLAN
Receive a beautiful bouquet from the middle of the world every 15 days.
How it works
1
SUBSCRIBE
Enjoy the best blooms from
the middle of the world. (12 bouquets)
2
SAVE
Pay for 12 stems and receive 24.
Also get a 15% discount on the total value.
3
RECEIVE
Expect an incredible bouquet
every 15 days.
START SAVING TODAY
Subscription plan
$623
Regular price
$732
Save
$109
NEED TO KNOW
With the product subscription plan, you will receive a bouquet of 24 stems (15.75 inches) every 15 days for 6 months, saving 15% in the total value.
For the moment – roses bouquets of 24 stems (15.75 inches).
The bouquets designs are those detailed above.
View varieties
The subscription lasts 6 months but can be canceled if wished.
Every 15 days you will receive a new bouquet.
You can pay with all credit cards, make a bank transfer or pay through Pay Pal.
*We will charge you for each shipment.
Yes, you are free to leave the subscription plan when you feel like it. We will charge you for every shipping and not for the entire subscription. If you decide to cancel the subscription, please let us know a week before the next shipment arrives. You can send your cancellation confirmation to
This email address is being protected from spambots. You need JavaScript enabled to view it.
No, the 12 bouquets you will receive will be distributed randomly, but we promise you will be surprised!
Get a


10% discount
Subscribing
Don't miss out on inspiration from the middle of the world
Be the first to know about our exclusive deals, season trends, helpful tips, and new arrivals.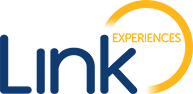 Keep enjoying and exploring
what Ecuador has for you
One of the benefits of traveling with Link Experiences is having the opportunity to expand your senses with these premium products. Choose your favorites!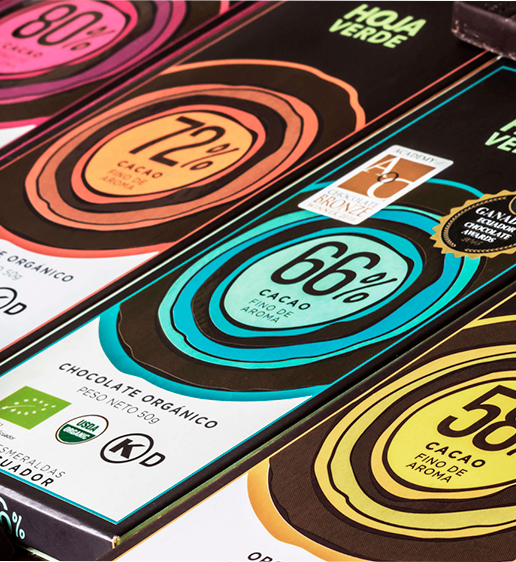 TASTE ONE OF THE WORLD'S FINEST CHOCOLATES
The exceptional quality of the black and milk chocolates of Hoja Verde have been internationally recognized by the Academy of Chocolate Awards for two consecutive years.
These chocolates are made with premium organic cocoa beans grown in the tropical lowlands of Ecuador, the most biodiverse country on earth. Ecuadorian cocoa has long been recognized as the world's finest beans. Its 'Arriba' variety brings an unequaled depth in aroma and flavor.
SMELL THE COLORS
Hoja Verde Flowers produces the most astonishing blossoms of the highlands of Ecuador.
They grow more than 120 types of roses of delicate aroma and breathtaking colors that are coveted all over the world. Their superior quality is the result of an eco-friendly and socially focused business that has been listed as the #1 Ecuadorian Farm for over 15 years.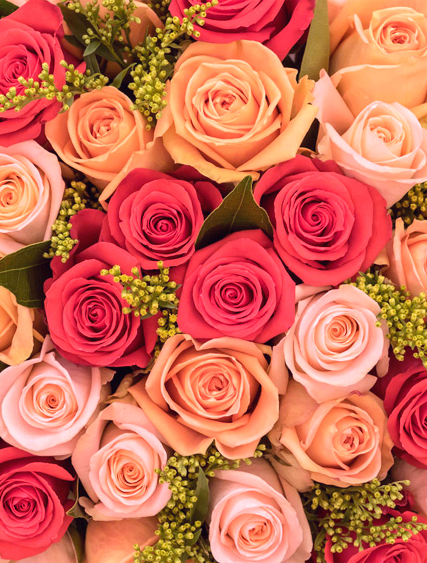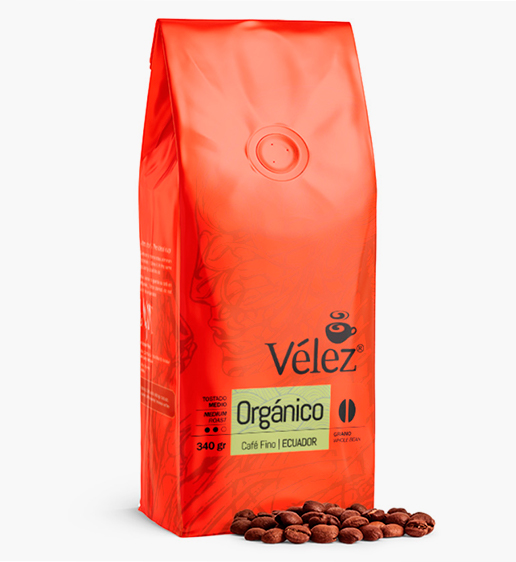 Listen to the sound of coffee
When talking about coffee, Café Vélez is an expert. They are pioneers in Ecuador on promoting coffee culture. With a wide range of flavors and aromas from different communities in Ecuador, their premium beans are selected and roasted with exceptionally high quality standards.
Its blends from Loja or The Galapagos Islands are unique in the world.
TASTE THE HEALTHINESS OF GOURMET SUPERFOODS
A combination of healthy and unique describe this Ecuadorian based brand. Mira creates avocado gourmet products of premium quality as a result of an eco-friendly process. Their star products include natural oils, macerated with chili peppers, lemon, garlic and added avocado leaves. They are definitely one of a kind.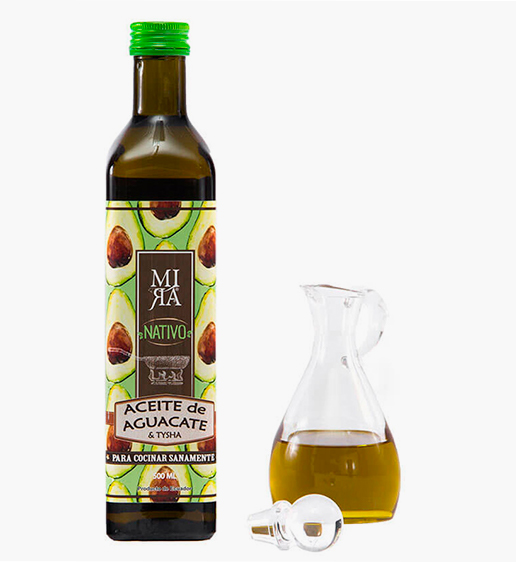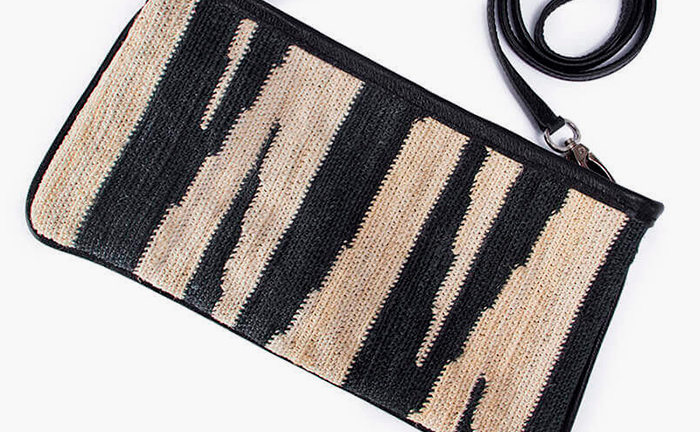 FEEL THAT SPECIAL TOUCH THAT EXALTS YOUR STYLE
You can take Ecuador wherever you go by complementing your outfit with these beautiful handmade accessories. The natural fiber of great finesse that Jute Bags and Straw Hats are made of or the unique and exclusive look that Tagua Jewelry and Hand Embroidered Clothes evoke, definitely gives your style that natural touch that makes the difference.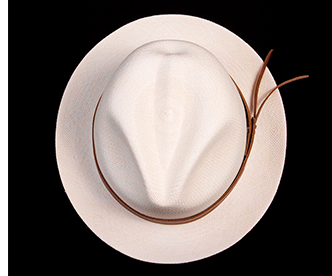 In order to reach our commitment with social responsibility we have decided to partner up with World Vision, an NGO that fights for a better future. Its program "La Violeta" helps young people who are in high situations of vulnerability in the province of Imbabura, Ecuador. We share their wish of a society built in justice; pulling up the roots of poverty and planting the seeds of change.
You can also be part of this initiative.
With your purchase you will be donating
10% to La Violeta Program.
ABOUT WORLD VISION
World Vision is a Christian humanitarian organization working to help communities lift themselves out of poverty. They are called to serve the people in great need around the world, to relieve their suffering and to promote the transformation of their condition of life. World Vision stands in solidarity in a common search for justice and seeks to understand the situation of the poor, working alongside them toward fullness of life.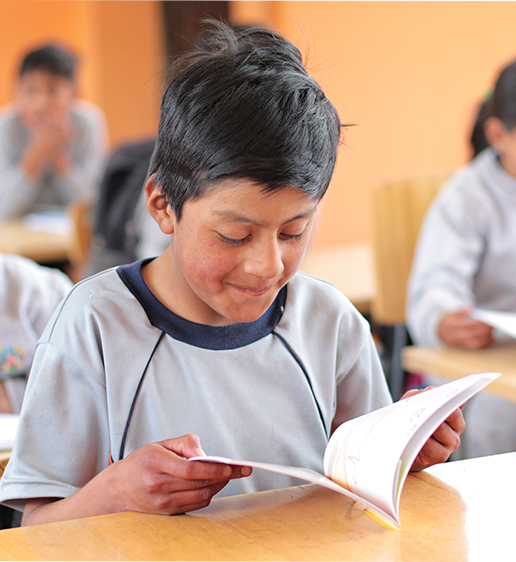 La Violeta Program
This project aims to contribute the development of skills and provide knowledge to highly vulnerable young people belonging to indigenous communities in the province of Imbabura. With the appropriate tools, these human beings can effectively exercise the task of becoming agents of change in their local contexts, generating and executing initiatives that transform the reality of their communities.
The development of skills and knowledge is based on offering young high school graduates in poverty or extreme poverty, intensive pre-university education under the modality of boarding school. Classes that take place in the facilities of the Training Center "La Violeta", belonging to World Vision Ecuador, located in the city of Ibarra.
This way, they have the opportunity to academically prepare themselves in order to achieve the score required by the Ecuadorian government to enter a higher education institution and go in post of their dreams of becoming professionals.
Finally, the project provides intercultural spaces of mutual transformation among different social actors like external partners, local government, young adults and community leaders, exchanging and transferring knowledge to learn through fairs and training workshops. This way they participate in the dialogue and the construction of a more just and secure society.